Ministerial Briefing on Energy Security, with Rt. Hon Greg Hands MP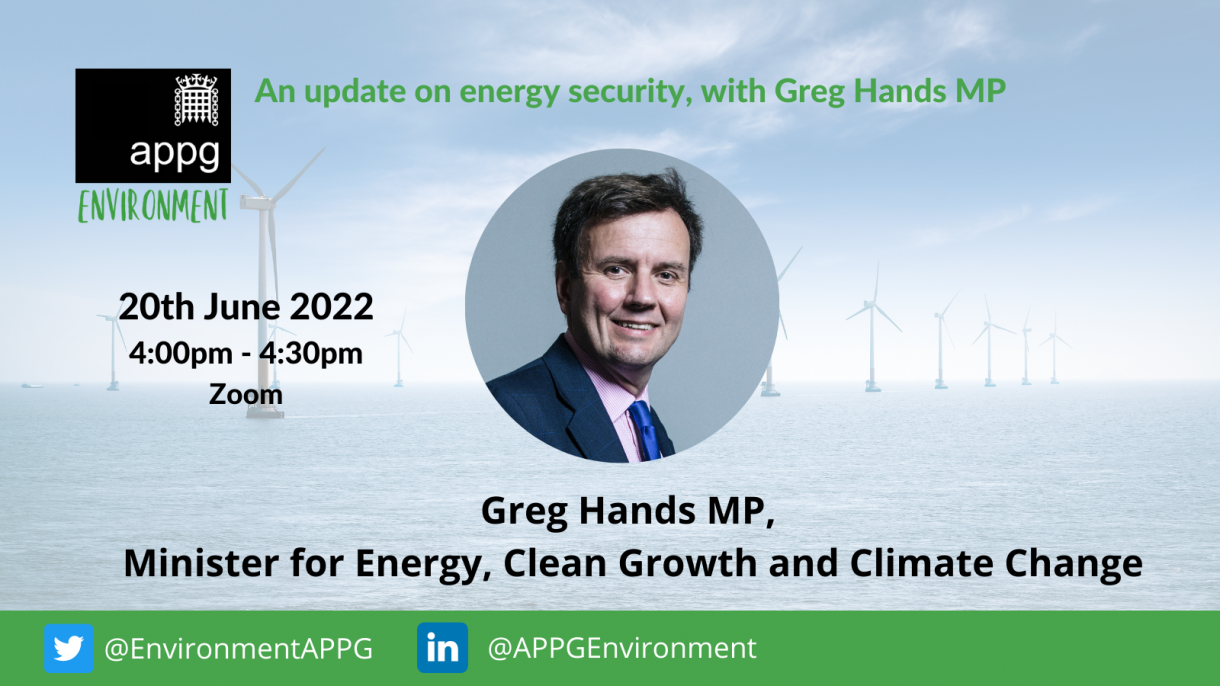 In this online event, hosted by the Environment APPG, Greg Hands MP (Minister for Energy, Clean Growth, and Climate Change) will discuss priorities for accelerating homegrown power for greater energy independence. The event will explore:
·       An update on the recently published energy security strategy   
·       How the Government intends to protect households from soaring gas prices  
·       Achieving power sector decarbonisation by 2035 
·       Planned Government legislation on energy to deliver on the UK's climate targets  
There will be time for questions, following Minister Hands' remarks.
If this event is of interest, please register here .