Parliamentary panel on the banning of disposable e-vapes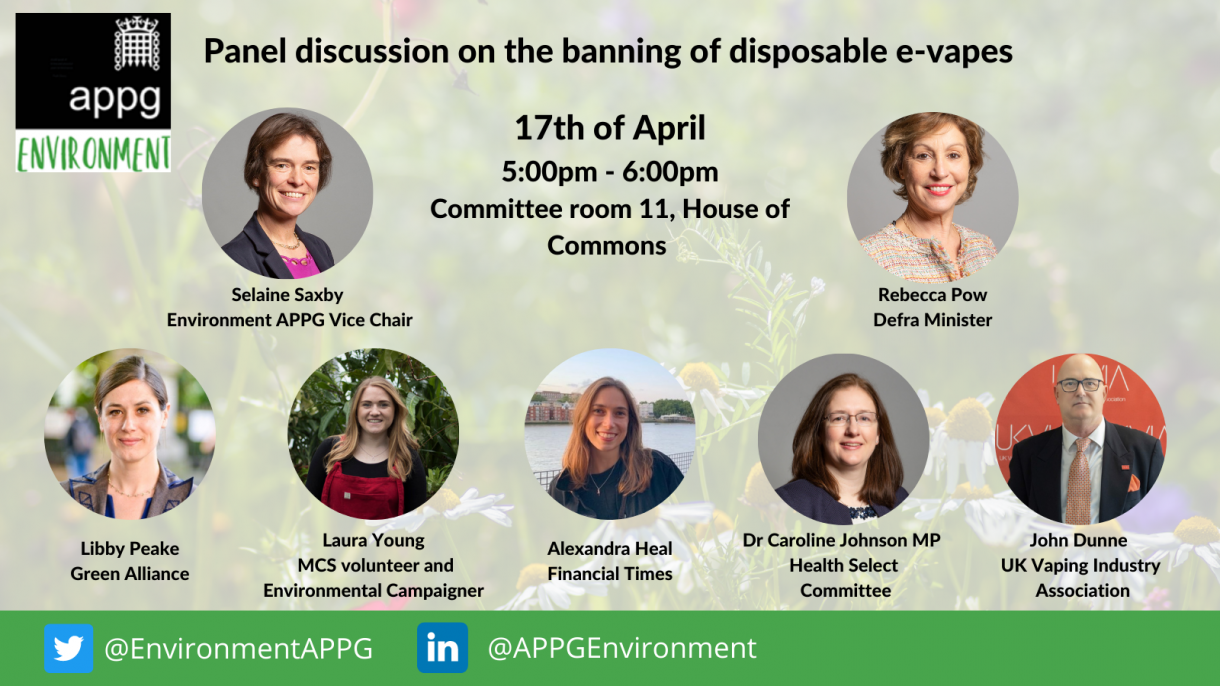 An in-person panel will be hosted by the Environment APPG to discuss the potential ban of disposable e-vapes. The event will take place on April 17th, from 5-6pm, in the House of Commons.
Panel
Chair: Selaine Saxby MP (Environment APPG Vice Chair), Libby Peake (head of resource policy, Green Alliance), Laura Young (Marine Conservation Society volunteer and environmental campaigner), Alex Heal (Financial Times), Dr Caroline Johnson MP (Conservative MP, Health Select Committee), John Dunne (director general, UK Vaping Industry Association) and response from Rebecca Pow (Defra Minister).