Online briefing with Minister for Climate - Graham Stuart MP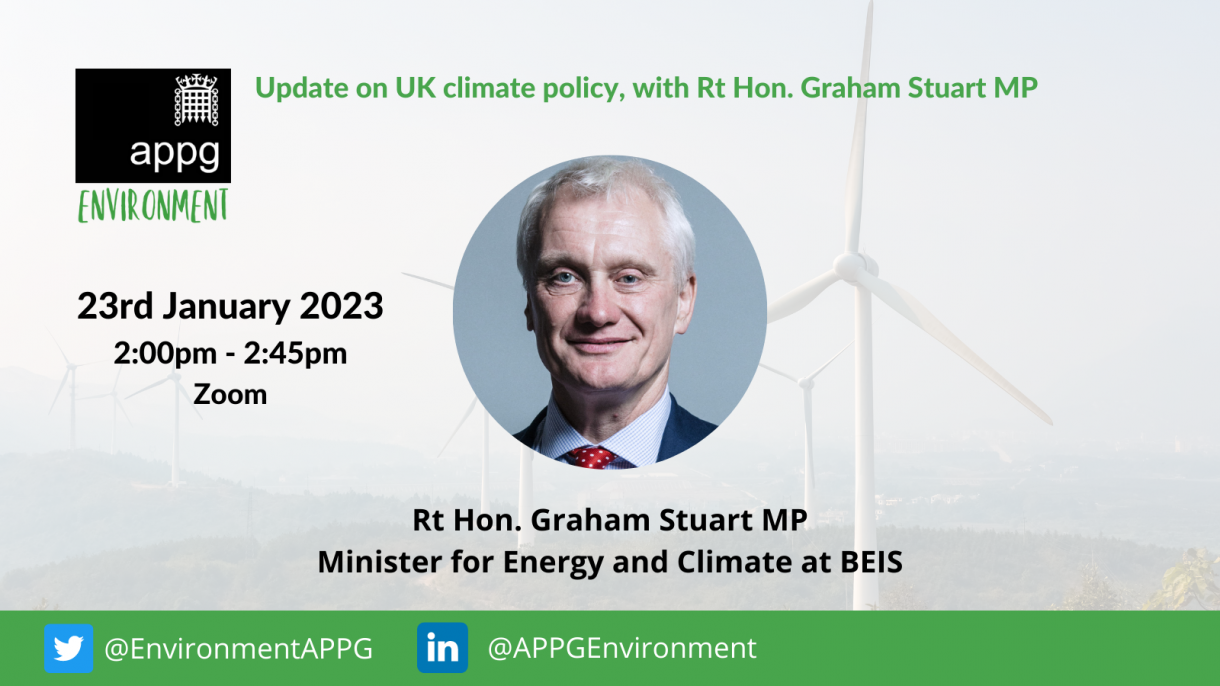 23 January, 2pm - 2:45pm, online Q&A
The Minister for Climate, Graham Stuart MP, will speak on his responsibilities including net zero, energy security, carbon budgets, and international climate change. 
Attendees will be able to submit questions to the Chair. 
Following Minister Stuart's briefing at 2:45 pm the Rt Hon. Chris Skidmore MP (Environment APPG Chair) will provide a short update on the Net Zero Review between 2:45 pm - 3:00 pm. There will be an opportunity for questions following these remarks.