Is the UK on track for net zero? In conversation with the Climate Change Committee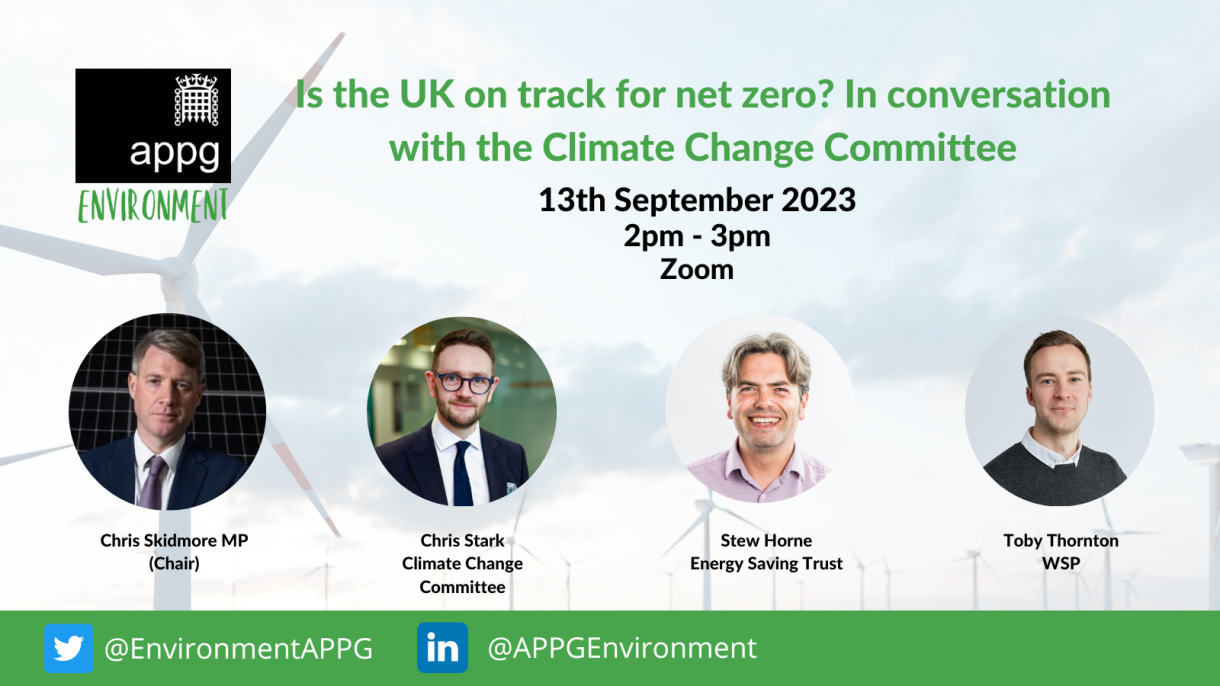 The Climate Change Act commits the UK government to reduce its greenhouse gas emissions to achieve net zero by 2050. In June 2023 the Climate Change Committee (CCC) published its annual report on the UK's progress towards net zero, which followed the government's Carbon Budget Delivery Plan published in March.
This session will explore how we can better use evidence and recommendations, such as those from the Climate Change Committee, WSP and Energy Saving Trust, to sell the policies that put us on a strong path to meeting net zero.
Panel:
Chair: Chris Skidmore OBE MP, Environment APPG Chair
Chris Stark, chief executive, Climate Change Committee
Toby Thornton, technical director, future mobility expertise & innovation lead for transport, WSP
Stew Horn, head of policy, Energy Saving Trust
This event is open to parliamentary and associate members. If you would like to attend this event, please email appg@green-alliance.org.uk to RSVP.
We will be collating questions for the panel prior to the event, please do send over your question, and who it's directed to, before Tuesday 5th September.