COP28 reception: launching our global goals for climate leadership at COP28.
On 15th November 2023, the Environment APPG launched a set of nine asks for the UK delegation to COP28 with a parliamentary reception. The event was attended by MPs, peers, charities and businesses.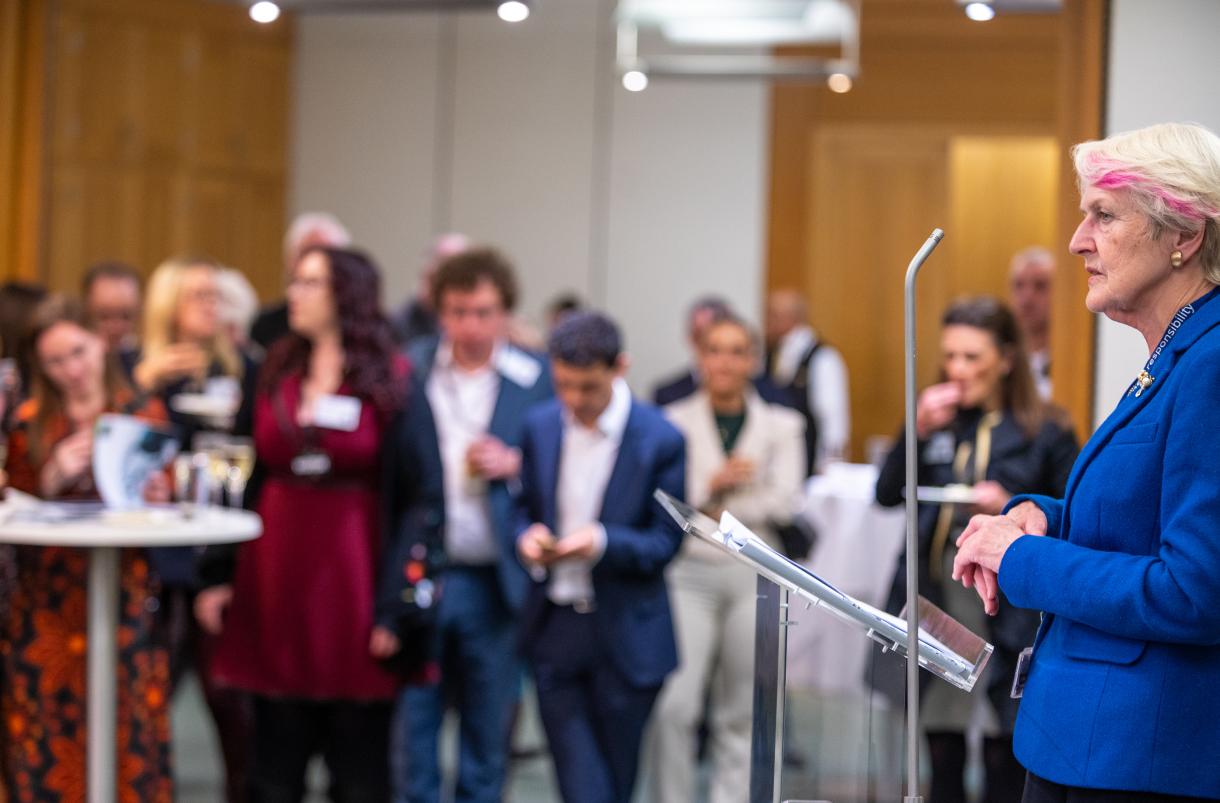 Keeping 1.5 alive: Global goals for climate leadership at COP28 was launched with a reception for our parliamentary and associate members. We heard excellent speeches from APPG Vice Chair, Baroness Young of Old Scone, Islamic Relief's Shazia Arshad and COP28 Youth Delegate Arianna Abdul-Nour. We also received media coverage in The Independent and Politico's London Playbook. 
Bringing together priorities from our associate and parliamentary members, the publication puts forward nine global goals:
Get the loss and damage fund up and running as soon as possible
Reach consensus on phasing out fossil fuels
Triple renewable energy by 2030
Double investment in energy efficiency by 2030
Reduce resource use to address the climate crisis
Transform land use to end deforestation and boost food security
Withdraw from the Energy Charter Treaty
Set the gold standard for international marine protection
Follow through on the Global Methane Pledge to ensure the 2030 targets are met